WIAA Alternate Fall Season Update
Friday, March 19th, 2021 -- 5:58 AM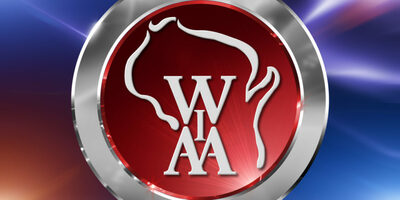 STEVENS POINT, Wis. – (WIAA) The WIAA is planning culminating championships and tournaments for an alternate fall season this spring created by the Board of Control last August as a COVID-19 accommodation for member schools opting to not conduct interscholastic athletics last fall.
The girls volleyball Tournament Series will culminate with championship matches Saturday, April 17, at Kaukauna High School.
The boys and girls cross country championships for one division will be held Saturday, May 8, at a site to be determined. There are 59 boys programs and 57 girls programs declaring for the alternate fall Tournament Series this spring.
The one division of the girls golf championships are scheduled for Monday-Tuesday, May 17-18. The site of the event has not been determined.
The football fall alternate season includes a seven-week, regular-season schedule of games beginning with first allowed contest slated for next Wednesday. There are currently 127 programs that have declared anticipating to play in the alternate fall football season this spring, including 113 in 11-player and 14 in 8-player.
---
Feel free to contact us with questions and/or comments.