Kruschke Youth Finish High In Snowmobile Races At Salem, WI
Tuesday, January 12th, 2021 -- 10:05 AM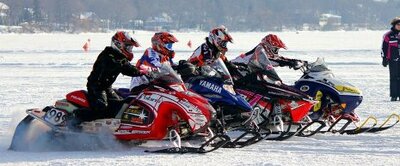 Ava and Axel Kruschke of Neillsville went snowmobile racing on Jan 2nd & 3rd in Salem WI, just west of Kenosha, and did very well.
On January 2nd
Axel
4th 120 ages 6-7
3rd 120 Champ
2nd 120 Pro 206
Ava
2nd Transition ages 8-10
2nd JR Girls 9-13
On January 3rd
Axel
2nd 120 ages 6-7
4th 120 champ
1st 120 Pro 206
The Kruschkes had their first National Snocross Race this past weekend at ERX Motor park in Elk River MN - Ava placed 5th in Jr Girls 9-13, Axel placed 19th in 120 Champ - Lots of kids and lots of competition! It was Axel first National Event ever, he was interested in all the tv cameras and racing on the same track as the pros.
---
Feel free to contact us with questions and/or comments.