3 More State Football Champions Crowned On Friday
Saturday, November 18th, 2023 -- 7:30 AM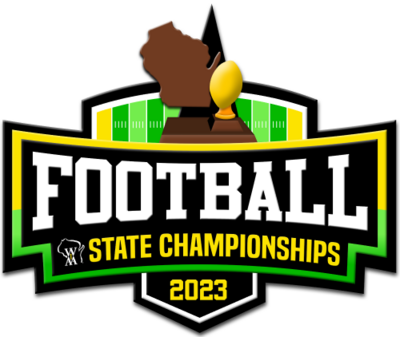 The 47th Annual WIAA Football State Championships wrapped up on Friday at Camp Randall Stadium in Madison with 3 more champions crowned..
Div. 3 - Rice Lake (13-1) defeated Grafton (11-3) 28-20. The Warriors win their third football championship
Div. 2 - Badger (14-0) won the battle of undefeated teams by escaping with a 34-33 victory over Waunakee (13-1). Waunakee scored a touchdown to draw within a point at 34-33 with 40 seconds remaining in the game. They decided to go for the win with a two-point conversion, but the two-point pass attempt fell incomplete. Badger wins the title in its first-ever appearance in the championship game.
Div. 1 - Marquette (12-2) surged in the second half to post a 27-10 victory over previously undefeated Franklin (13-1) in the Division 1 championship game Friday evening.
***Complete results found here......State Finals results and statistics
---
Feel free to contact us with questions and/or comments.