Edgar And Stratford Heading To State Football Championship Games
Saturday, November 11th, 2023 -- 8:51 AM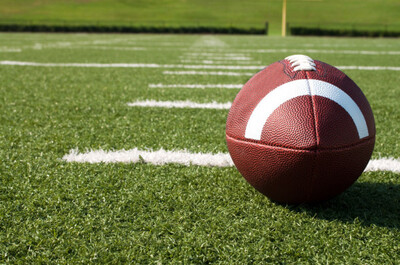 The Edgar Wildcats and Stratford Tigers are heading to Camp Randall Stadium in Madison next week for Football State Championships!
The Edgar Wildcats used a strong defense and efficient running game to beat Bangor on Friday night 21-3. After a scoreless first half, Edgar took the opening kickoff down the field, consuming over 7 minutes off the clock, culminating in a 6 yard touchdown pass from Teegan Streit to Leyton Schuett, two point conversion was good for an 8-0 lead. The Wildcats would get on the board again with 7:31 to go in the 4th quarter on a 2 yard run by Jase Apfelbeck. Harrison Graveen kicked the extra point for a 15-0 lead. 4 minutes later, Karter Butt broke open on a 54 yard run for a touchdown and Edgar led 21-0. Bangor would get a late 36 yard field goal with :18 left from Sam Crenshaw to avoid the shutout.
Edgar finished with 337 yards rushing, led by Butt who had 187 yards. Kohlbe Weisenberger added 113 yards on the ground.
Edgar will now face Black Hawk/Warren, Ill in the Division 7 State Championship next Thursday at 10 am.
__________________________________________________________________________________________
The Stratford Tigers took down undefeated Grantsburg 35-21 in a Division 6 Level 4 game last night at Dorais Field at Chippewa Falls High School.
Stratford rolled up 324 yards on the ground led by Koehler Kilty who had 219 yards on 36 carries. He also scored two touchdowns. Gavin Leonhardt had 83 yards on 9 carries and two touchdowns. He also had receiving touchdown.
Stratford (12-1) moves on to the WIAA State Football Championships for the fourth time in the past six seasons and 10th time since 2003. The Tigers will take on Darlington (12-1) in the Division 6 final on Thursday at 1 p.m. at Camp Randall Stadium. Stratford will shoot for its ninth state championship overall, and second in a row. Darlington is no stranger to Madison as they have made it to the state finals 12 times between 1987 and 2016, and they have won four Division 5 championships (1987, 1990, 1991, 1995).
---
Feel free to contact us with questions and/or comments.