WFCA Announces 2023 All-Region Teams
Monday, November 6th, 2023 -- 10:05 AM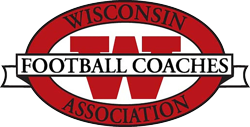 The Wisconsin Football Coaches Association has announced its 2023 All-Region Teams. Regions are organized into four Large School regions and four Small School regions along with two Eight-Player Football regions.
**Complete List Of All-Region Teams Found Here.......2023 WFCA ALL-REGION TEAMS
---
Feel free to contact us with questions and/or comments.