Volleyball Champions Crowned Saturday At The Resch Center
Monday, November 6th, 2023 -- 6:50 AM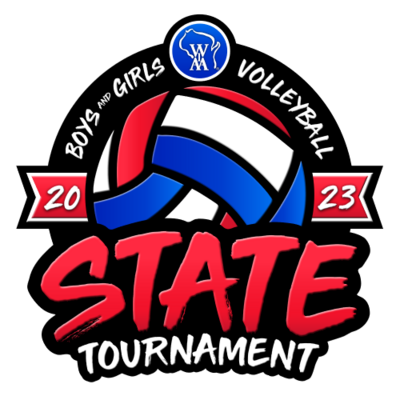 Champions in four girls' divisions were crowned State champions at the 51st State Girls Volleyball Championships Saturday at the Resch Center in Green Bay.
Top-seeded Divine Savior Holy Angels successfully defended its title in Division 1, winning its second straight crown by defeating Oconomowoc in the championship game 3-2. Divine Savior Holy Angels wins its fifth State Championship in the program's 12th tournament appearance. Oconomowoc finishes runner-up In its 10th State appearance.
Defending champion Xavier (45-3), the #1 seed in the bracket, won its second straight Division 2 crown by downing third-seeded McFarland (36-11) 3-0. McFarland finished runner-up in its fifth experience in the State Tournament.
Second-seeded St. Croix Falls (36-2) dethroned top-seeded and four-time defending champion Howards Grove (30-5) 3-2 in the championship game in Division 3. St. Croix Falls wins the program's first State championship in its third State appearance. Howards Grove finished runner-up in its eighth State appearance.
Top-seeded Wonewoc-Center (30-2) overcame a two-set deficit to defeat second-seeded Newman Catholic (31-13) 3-2 in the Division 4 championship match. The Wolves win the program's first State title in their third State Tournament appearance, and the Fighting Cardinals finished runner-up in their 13th State experience.
---
Feel free to contact us with questions and/or comments.