The Thorp Cardinals Will Play For An 8 Player Football State Championship!
Monday, November 6th, 2023 -- 6:38 AM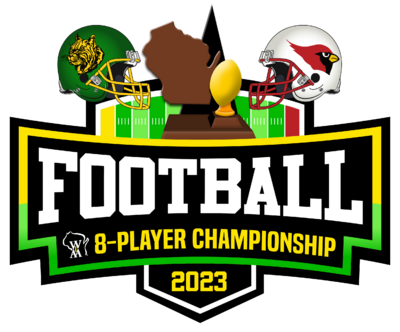 The Thorp Cardinals will play for the 8-Player Football State Championship this Saturday after downing previously unbeaten Chippewa Fall McDonell last Friday night 16-13.
The Cardinals got on the board first on a 7 yard run by Logan Hanson midway through the 2nd quarter. The 2-point conversion was good and it was 8-0. The Cardinals would score again, early in the third quarter on a 41 yard pass play from Hanson to Dylan Mattson. With a successful 2-point conversion, the score was 16-0.
McDonell would come back and score with a little over 5 minutes to go in the 3rd quarter on an 8 yard run by Dawson Moulton, the extra point failed making the score 16-6. McDonell would get one more score midway through the 4th quarter on a 7 yard pass from Grant Smiskey to Cael Holm. Extra point was good and that's how it ended - 16-13 in favor of Thorp.
Thorp (9-2) will now play Florence (10-0) in the 8 Player Football Championship this Saturday at 1 pm at Wisconsin Rapids High School.
---
Feel free to contact us with questions and/or comments.