WIAA Considering To Start Process To Move Back To Quarters In Basketball
Tuesday, September 12th, 2023 -- 9:15 AM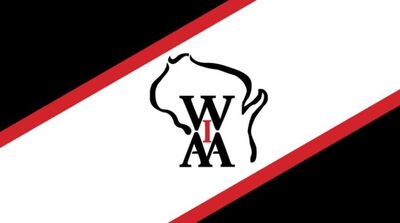 This Friday the WIAA will discuss starting the process for switching from halves back to quarters at its Board of Control meeting in Stevens Point. If a formal proposal is made by Board of Control members, then it will initiate the rules change cycle, and would go through the committee process, starting with Coaches Advisory next April.
According to a report on WisSports.net, over the past several weeks, the WBCA conducted a survey among its boys' and girls' coaches to gain feedback on a potential move to quarters.

Here are the results of that survey:

A total of 317 coaches, or 68 percent, favored staying with halves and not moving back to quarters.

A total of 152 coaches, or 32 percent, favored moving to quarters in order to utilize the 4-8-1 rule.

By gender, it came down to 79 percent of boys' coaches preferring to stick with halves compared with 53 percent of girls' coaches wanting to keep the halves.

Many coaches believe the flow of the game is vastly superior with the halves compared to quarters, citing the elimination of teams holding the ball for the last shot near the end of the first and third quarters.

Additionally, coaches liked the idea of four extra minutes per game as it potentially would allow them to use more players in any given contest.

The most common reasons for wanting to switch to quarters include having built-in timeouts at the end of the first and third periods along utilizing the 4-8-1. Some coaches also felt strongly that moving to quarters matches the current women's college game, and being in compliance with NFHS would give the WIAA a voice on the NFHS board.

The significant difference in support for use of halves between boys' and girls' coaches could lead to discussion for using quarters in the girls games and halves for the boys games.

Some also have floated the idea of having four, nine-minute quarters to be able to use the new 4-8-1 rule, but keep the longer playing time.
WIAA staff members have indicated their number one goal is to service its members, while being compliant with NFHS rules or having representation on the national rules committee is not the primary goal.
---
Feel free to contact us with questions and/or comments.