State Softball Tournament Preview...Division 3
Thursday, June 8th, 2023 -- 8:49 AM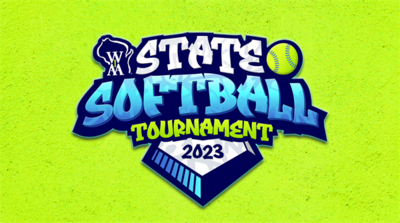 The 47th Wisconsin Interscholastic Athletic Association State Softball Tournament is underway at Goodman Diamond on the University of Wisconsin campus in Madison. Here's a preview of the Division 3 field.....
Division 3
Semifinals - Friday, June 9
Game-1: #1 Brodhead (25-2) vs. #4 Somerset (11-12) - 10 a.m.*
Game-2: #2 Mishicot (21-5) vs. #3 Mayville (19-4) - Noon*
Championship - Saturday, June 10
Game-3: Winner of Game 1 vs. Winner of Game 2 - 1 p.m.*
* Games begin approximately 30 minutes following previous game.
LAST YEAR: Second-seeded Poynette captured the Division 3 crown with a 5-3 win over fourth-seeded New Holstein in the championship game.
THE DIVISION 3 FIELD: Top-seeded Brodhead returns to State for the first time since the Cardinals' only other experience in 2004 when they won the championship. Their second appearance comes virtue of an 11-0 shutout over River Valley in the sectional final hosted by River Valley. The Cardinals are the champions of the Rock Valley Conference this season. Mishicot is the second seed in the bracket. The Indians are making their fifth State appearance overall. They won the Division 4 championship in their most recent appearance in 2021. The Indians also advanced to the championship in 2019 and finished runner-up. Their return to the tourney field comes following a 6-0 victory over Peshtigo in the Gillett Sectional final. The Indians finished first in the Big East Conference this season. Mayville, the third seed, returns to State for the first time in 21 years and for the fifth time overall. The Cardinals earned the Division 2 State championship in 1999 and finished runner-up in 1997. This season, they notched an 8-6 win over Lakeside Lutheran in the Campbellsport Sectional final to advance to the State semifinal. The Cardinals finished in a tie with Winnebago Lutheran for first place in the Wisconsin Flyway Conference. Fourth-seeded Somerset will be experiencing the State Tournament for the first time in program history. The Spartans placed fifth in the Middle Border Conference this spring, and they defeated Prescott 2-0 in the sectional final held in River Falls to advance to the State semifinals.
---
Feel free to contact us with questions and/or comments.