Neillsville Softball Team Rallies To Advance To Regional Final/Other Softball Scores
Wednesday, May 24th, 2023 -- 6:59 AM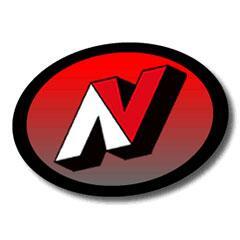 The Neillsville girls softball team rallied from a 6-0 deficit to beat Stanley-Boyd 7-6 on Tuesday in a Division 3 Regional Semi-Final.
Stanley-Boyd got on the board quickly with 4 runs in the top of the 1st thanks to a towering 2 run homer from Emily Brenner. The Orioles would score two more runs in the 3rd inning, one of the runs coming on Brenner's second homer of the game. But that would be all the Orioles would get the rest of the way.
Neillsville scored their first two runs in the 4th on RBI's from Lainey Horn and Sydney Subke. The Warriors scored 3 more runs in the 6th and then 2 more runs in the bottom of the 7th, including the walk off blooper down the right field line from Subke that scored Emerson Ormond with the winning run. The Warriors collected 12 hits inthe game, 10 coming in the last 4 innings. Subke and Delaney Rochester each collected 3 hits.
Neillsville (13-9) will now be at No. 1 seed Baldwin-Woodville on Thursday for the Regional Final.
Other Area Regional Semi-Final Softball Scores:
Division 5
McDonell Central 8, Thorp 2
E.C. Immanuel Lutheran 5, Gilman 3
Athens 14, Elmwood/Plum City 0
Newman Catholic 13, Wausaukee 4
Assumption 10, Eleva-Strum 0
Port Edwards 11, Pittsville 7
Columbus Catholic 15, Alma Center Lincoln 0
Division 4
Fall Creek 15, Chetek-Weyerhauser 0
Cadott 7, Augusta 4
Colfax 12, Regis 2
Blair-Taylor 15, Loyal/Greenwood 0
Osseo-Fairchild 18, Melrose-Mindoro 10
Auburndale 15, Necedah 1
Edgar 10, Marathon 0
Stratford 16, Spencer 0
Division 3
Bloomer 11, Cumberland 8
Division 2
Ellsworth 11, Black River Falls 7
Rice Lake 11, Altoona 4
Division 1
Wisconsin Rapids 10, Wausau West 0
New Richmond 2, Marshfield 0
---
Feel free to contact us with questions and/or comments.