Northwoods League Softball Coming In 2024
Thursday, May 18th, 2023 -- 10:50 AM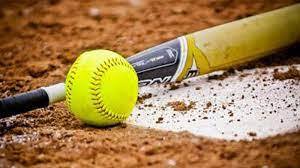 The Northwoods League is excited to announce the launch of a new women's summer collegiate softball league. The league, which is set to debut in the summer of 2024, will provide female college athletes with an opportunity to compete at a high level during their offseason.
Initially, the new league will be comprised of teams from across the Northwoods League's footprint. Team locations will be announced at a future date. The teams will play a 40-game schedule, with games starting in June and running through the beginning of August.
The Northwoods League is no stranger to providing high-quality summer collegiate experiences for college players. The league, which was founded in 1994, draws over 1,000,000 fans annually, and has become one of the premier summer baseball leagues in the country, with over 320 former players having played or playing in Major League Baseball. With the launch of this new women's summer collegiate softball league, the Northwoods League is poised to continue its tradition of innovation and excellence in helping to grow the game of softball.
---
Feel free to contact us with questions and/or comments.