WIAA State Boys Basketball Tournament Preview: Division 4
Wednesday, March 15th, 2023 -- 1:10 PM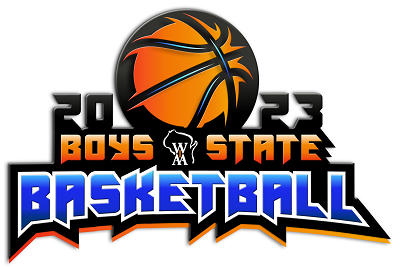 The 107th Wisconsin Interscholastic Athletic Association Boys Basketball State Tournament will take place this Thursday-Saturday, March 16-18, at the Kohl Center in Madison. Here's a preview of the Division 4 field.....
The State Tournament will be televised live in our area on WAOW-TV in Wausau, WXOW-TV in La Crosse, and WQOW-TV in Eau Claire.
Thursday, March 16 - Semi-Finals
#1 St. Mary Catholic (26-2) vs. #4 Kenosha St. Joseph (18-10) - 6:35 p.m.
#2 Luther (26-2) vs. #3 Whitehall (22-6)*
*Note: Subsequent games of each session will begin approximately 15 minutes following the previous game.
Championship Final - Saturday, March 18 - Approx. 15 mins. following Div. 5 championship
ABOUT THE DIVISION 4 FIELD: St. Mary Catholic has been issued the top seed in the bracket. The Zephyrs will be experiencing State for first time since their only other appearance in 2009, which resulted in a loss in the semifinals. They defeated Auburndale 75-70 in the sectional final played at Appleton East. They finished second in the North Division of the Big East Conference this season behind Howards Grove. Second-seeded Luther returns to the State Tournament for the second time in three seasons. The Knights fell in the semifinals in their first experience at State in 2021. They defeated Belleville 88-73 in the sectional final played in Baraboo. They finished in second place behind West Salem, the top seed in the Division 3 bracket, in the Coulee Conference this season. Third-seeded Whitehall will be appearing at State for the third time overall and for the first time since 1986 when the Norse finished runner-up in Class C. Their only other experience at State came back in 1928, which resulted in a loss in the opening round. They beat Cameron 66-62 in the Neillsville Sectional finals to advance to this year's semifinals after earning the championship in the Large Division of the Dairyland Conference this season. Kenosha St. Joseph Catholic is the fourth seed in the bracket. The Lancers are back at State for first time in 20 years. They qualified in 2003, which resulted in a loss in the semifinals in Division 3 as did their first-ever appearance in 2001. The Lancers defeated Kohler 77-68 in the Whitefish Bay Sectional final to qualify this season after placing fifth in the Metro Classic Conference this year. As a former member of WISAA, the Lancers were back-to-back runners-up in Class A in 1988 and 1989, and a Division 2 runner-up in 2000.
---
Feel free to contact us with questions and/or comments.