WIAA State Boys Basketball Tournament Preview: Division 3
Wednesday, March 15th, 2023 -- 7:23 AM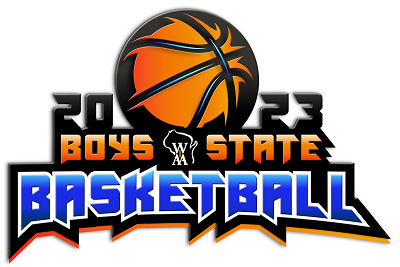 The 107th Wisconsin Interscholastic Athletic Association Boys Basketball State Tournament will take place this Thursday-Saturday, March 16-18, at the Kohl Center in Madison. Here's a preview of the Division 3 field.....
The State Tournament will be televised live in our area on WAOW-TV in Wausau, WXOW-TV in La Crosse, and WQOW-TV in Eau Claire.
Thursday, March 16
Division 3
#1 West Salem (27-1) vs. #4 Milwaukee Academy of Science (18-6) - 1:35 p.m.
#2 Brillion (27-1) vs. #3 Lakeside Lutheran (25-3)*
*Note: Subsequent games of each session will begin approximately 15 minutes following the previous game.
Championship Final - Saturday, March 18 - Approx. 15 mins. following Div. 4 championship
ABOUT THE DIVISION 3 FIELD: Last year's runner-up West Salem, the #1 seed in the bracket, returns to State after appearing in the tournament for the first time last season. The Panthers earned a return trip to the Kohl Center after a 68-46 win versus Osceola in the Osseo-Fairchild Sectional final. During the regular season, the Panthers won the title in the Coulee Conference. Second-seeded Brillion qualifies for the State Tournament for the second year in a row and for the fifth time overall. The crowning achievement for the Lions in their previous three appearances was winning the Division 3 championship in 2012. They earned their berth this season by defeating Xavier 77-73 in the Oshkosh North Sectional final. Brillion is the champion in the Eastern Wisconsin Conference this year. Third-seeded Lakeside Lutheran returns to State for the first time since its only other appearance in 2011, which resulted in a loss in the semifinals. The Warriors were tri-champions of the North Division in the Capitol Conference this year with Columbus and Lake Mills. They advance to the State semifinals after beating Edgewood 68-65 in the Oregon Sectional final. Last season's runner-up in Division 4 Milwaukee Academy of Science moves up a division this season after falling in the semifinals in Division 4 in 2022. The Novas were issued the fourth seed. They will be experiencing State for the second time after defeating St. Thomas More 86-80 in the sectional final played at Waukesha South. They are an independent program without a conference affiliation.
---
Feel free to contact us with questions and/or comments.