Columbus Catholic's Blake Jakobi To Compete In 3-Point Challenge
Wednesday, March 15th, 2023 -- 6:06 AM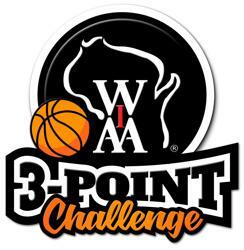 The 3-Point Challenge will be held prior to Saturday's championship games. The event will begin at 9:30 a.m. at the Kohl Center. The top two players per division were selected for the contest based on the best 3-point field goal percentage with a minimum of 75 attempts during the regular season.
The contestants representing Division 1 are Mason Debbink of Sheboygan North and Anthony Rise of Brookfield Central. Representing Division 2 are Kon Knueppel of Wisconsin Lutheran and Derek Shaw of Pulaski. The Division 3 participants are Drew Kortz of Freedom and Ben Vasold of Watertown Luther Prep. Division 4 will be represented by Logan Alberson of Ladysmith and Vaughn Johnson of Cumberland; and the Division 5 contestants are Blake Jakobi of Columbus Catholic and William Kelley of Florence.
Visit the information on the WIAA website for more details on the 3-Point Challenge.
---
Feel free to contact us with questions and/or comments.