WIAA State Girls Basketball Tournament Preview: Division 1
Friday, March 10th, 2023 -- 10:36 AM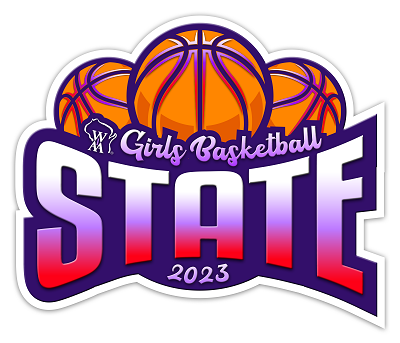 The 47th Wisconsin Interscholastic Athletic Association Girls Basketball State Tournament takes place today thru Saturday at the Resch Center in Green Bay. The State Tournament will be televised live in our area on WAOW-TV in Wausau, WXOW-TV in La Crosse, and WQOW-TV in Eau Claire.
Here's a preview of the Division 1 field.......
Friday, March 10 - Semi-Finals
Division 1
#1 Brookfield East (26-2) vs. #4 Germantown (23-5) - 6:35 p.m.
#2 Hortonville (25-3) vs. #3 Kettle Moraine (26-1)*
*Note: Subsequent games of each session will begin approximately 15 minutes following the previous game.
Championship Final - Saturday, March 11 - Approx. 15 mins. following Div. 2 championship
ABOUT THE DIVISION 1 FIELD: Brookfield East, the top seed, is making its second consecutive appearance in the State Tournament and its seventh overall. The Spartans' most notable experience was finishing runner-up in 1984. They qualify this season with a 53-33 win over Arrowhead in the sectional final held at Waukesha South. The Spartans are the champions of the Greater Metro Conference this season. Second-seeded Hortonville has qualified for the State Tournament field for the sixth time and for the first time since a run of four straight appearances in Division 2 came to an end in 2020, when the tournament was canceled at the onset of the COVID pandemic. The Polar Bears have lost in the semifinals in each of their actual previous appearances. Their path to the State Tournament field this season was navigated through the Appleton East Sectional, which culminated with a 71-54 win over Neenah in the final. They finished second in the Fox Valley Association this season behind Neenah. Defending champion Kettle Moraine received the bracket's third seed in its attempt to win back-to-back titles. It is the eighth time the Lasers have qualified overall, including seven during a nine-year span from 1996-2004. They won their first title in 1999. The Lasers return to the Resch Center this season following an 87-59 victory over Franklin in the sectional final played at Kenosha Tremper. They finished the regular season as the champions of the Classic Eight Conference. Fourth-seeded Germantown returns to the State Tournament for the second time and the first since the Warhawks won the championship in 2021. They advance to the semifinals this season with a 94-67 victory over Kimberly in the sectional final played at Manitowoc Lincoln. They finished second in the Greater Metro Conference during the regular season behind Brookfield East, which has qualified as the top seed in the bracket.
---
Feel free to contact us with questions and/or comments.