WIAA State Girls Basketball Tournament Preview: Division 2
Thursday, March 9th, 2023 -- 9:00 AM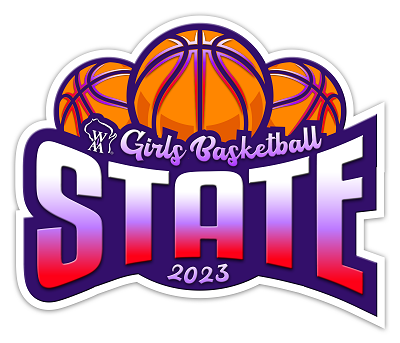 The 47th Wisconsin Interscholastic Athletic Association Girls Basketball State Tournament will take place today thru Saturday at the Resch Center in Green Bay. The State Tournament will be televised live in our area on WAOW-TV in Wausau, WXOW-TV in La Crosse, and WQOW-TV in Eau Claire.
Here's a preview of the Division 2 field.......
Friday, March 10 - Semi-Finals
Division 2
#1 Pewaukee (27-1) vs. #4 Lakeland (22-6) - 1:35 p.m.
#2 Notre Dame (27-1) vs. #3 McFarland (26-2)*
*Note: Subsequent games of each session will begin approximately 15 minutes following the previous game.
Championship Final - Saturday, March 11 - 6:35 p.m.
ABOUT THE DIVISION 2 FIELD: Last season's runner-up Pewaukee is the top seed in the bracket. The Pirates advance to State for the third straight season, but it will be the second time the Pirates will actually experience the tournament after qualifying in 2020 prior to the cancellation of games because of the COVID-19 pandemic. They defeated Pius XI Catholic 75-59 in the Milwaukee South Sectional final. The Pirates were the champions in the West Division of the Woodland Conference this season. Two-time defending champion Notre Dame returns to the tournament as the #2 seed. The Tritons are making their third consecutive appearance and their 10th overall. They have five State titles. In addition to the past two seasons, the Tritons won the gold trophy in the program's first-ever appearance at State in 2001 and then earned back-to-back titles in 2013-14. They also added a runner-up finish in 2005. Prior to joining the WIAA, the Tritons were the Division 1 runners-up in 1994 as a former member of WISAA. This season, they are the champions of the Fox River Classic Conference and have advanced to the State semifinals following an 86-60 win over Cedarburg in the sectional final held at Oshkosh West. Third-seeded McFarland has advanced to the tournament field for the fourth time overall and for the first time since 1999 when the Spartans won the championship. They also won the Class B title in 1983. This season, the Spartans are the champions of the Rock Valley Conference. They earned their first trip back to State in 24 years following their 70-51 victory over Union Grove in the DeForest Sectional final. Lakeland has been issued the fourth seed. The Thunderbirds will be making their third appearance in the State Tournament and the first since back-to-back experiences in 1992-93. They won the championship in 1992 and were runners-up in 1993. The Thunderbirds are the champions in the Great Northern Conference this season. They advance to the State semifinals following their 60-59 win over Menomonie in the Medford Sectional final.
---
Feel free to contact us with questions and/or comments.