WIAA State Girls Basketball Tournament Preview: Division 5
Wednesday, March 8th, 2023 -- 10:04 AM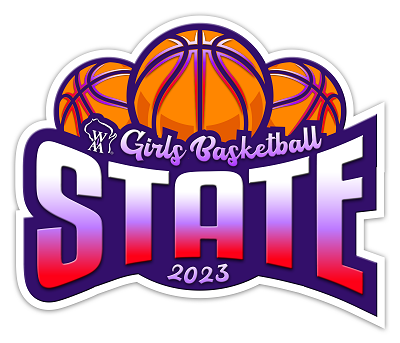 The 47th Wisconsin Interscholastic Athletic Association Girls Basketball State Tournament will take place this Thursday-Saturday, March 9-11, at the Resch Center in Green Bay. The State Tournament will be televised live in our area on WAOW-TV in Wausau, WXOW-TV in La Crosse, and WQOW-TV in Eau Claire.
Here's a preview of the Division 5 field.......
Friday, March 10 - Semi-Finals
#1 McDonell Catholic (24-5) vs. #4 Albany (28-0) - 9:05 a.m.
#2 Blair-Taylor (27-1) vs. #3 Wabeno/Laona (21-7)*
*Note: Subsequent games of each session will begin approximately 15 minutes following the previous game.
Championship Final - Saturday, March 11 - 11:05 a.m.
ABOUT THE DIVISION 5 FIELD: McDonell Catholic, the #1 seed in the bracket, makes its third consecutive State Tournament appearance after their first two experiences resulted in losses in the semifinals. The Macks advance to the State semifinals this season with a convincing 70-48 victory over Siren in the sectional final held at Barron. They finished the regular season this year as champions in the Western Division of the Cloverbelt Conference. Prior to joining the WIAA, the Macks most notable finish as a member of WISAA was a runner-up finish in Division 2 in 2000. Second-seeded Blair-Taylor began celebrating the program's first-ever trip to the State Tournament following the Wildcats' 62-57 victory over Belmont in the Tomah Sectional final. They earned the championship of the Dairyland Conference during the regular season. Third-seeded Wabeno/Laona advances to the State Tournament for the first time as a co-op program. Wabeno as a stand-alone program advanced to the State semifinals in 1982, which resulted in a loss in the semifinals. The Rebels tied with Crandon for first place in the Northern Lakes Conference standings this season. They paved their way to the Resch Center by defeating Edgar 53-43 in the final of the Rhinelander Sectional. Albany, the only undefeated team remaining in the state, is the #4 seed in the bracket. The Comets have no prior experience in the State Tournament. They make their inaugural appearance this week after cruising past Oakfield 65-40 in the sectional final played at Kettle Moraine. The Comets were the champions in the East Division of the Six Rivers Conference during this year.
---
Feel free to contact us with questions and/or comments.