Stratford To Receive A 2022-23 National High School Academic Excellence Award
Friday, February 3rd, 2023 -- 12:34 PM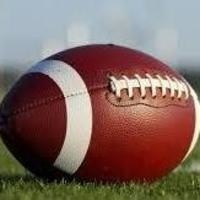 The Stratford High School football program is one of eight programs in Wisconsin to earn an award from the National Football Foundation and the College Football Hall of Fame.
Stratford is receiving a 2022-23 National High School Academic Excellence Award, and the Tiger football team is now in the running for the national award, to honor excellence in the classroom, on the field and in the community.
To be eligible for this award, teams must have a minimum GPA of 3.0; have superior academic application and performance; and complete a successful football season.
The Tigers won the WIAA Division V state championship in 2022. Other statewide winners were Laona/Wabeno in eight-man football; Regis in Division VII; Cuba City in Division VI; Madison-Edgewood in Division IV; Monroe in Division III; Lake Geneva-Badger in Division II; and Appleton-North in Division I.
Finalists for the national honor will be announced on February 8.
---
Feel free to contact us with questions and/or comments.