WIAA Board of Control Meeting Update
Thursday, February 2nd, 2023 -- 6:08 AM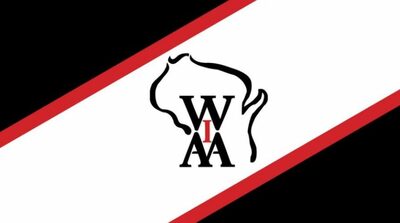 The WIAA Board of Control approved a number of coaches' recommendations, impacting five fall sports at its meeting on Wednesday.
The Board approved recommendations that were originated and advanced by the fall coaches' or officials' advisory committees followed by a review of the executive staff, Sports Advisory Committee and the Advisory Council. The one volleyball recommendation supported by the Board was an amended coaches' recommendation to add a fifth division to the Girls Volleyball Tournament Series beginning in the fall of 2024. The executive staff has been given clearance to develop and promulgate a five-division model to advance to the Advisory Council and Board of Control for final consideration at its January meeting in 2024.
The lone rule changes in two sports implement a game-ending regulation for significant score differentials. Beginning in 2023, a mandatory running clock will be applied during the 8- and 11-player football regular season and Tournament Series when the point differential reaches 35 points in the second quarter of a game. If a deficit falls below 35 points at any point prior to the start of the fourth quarter, the running clock will be discontinued. If the point differential falls below 35 points in the fourth quarter, the running clock will continue for the remainder of regulation.
In soccer, if the point differential after 60 minutes of play reaches eight or more goals during the regular season or Tournament Series, the game shall be terminated. The score at the time of the stoppage will be recorded as the final score beginning in the fall of 2023.
The girls golf coaches' recommendation receiving acceptance from the Board splits the Division 2 Tournament Series field into three regionals per sectional. Beginning in the fall of 2023, the top three teams, and the top three individuals who are not members of the team qualifying for sectionals, advance to compete in the sectional meet.
Four Officials Advisory Committee recommendations were approved, including three in the sport of volleyball. Officials will now be allowed the option to use electronic headsets to communicate during a volleyball match. In addition, volleyball officials may wear any NFHS-approved color of officials' polo shirts, including white, blue or gray as long as the officials match. The third volleyball officials' recommendation approved by the Board, after it was amended, allows the WIAA logo to be placed on officials' uniforms.
Jordan Sinz, co-chair of the Competitive Balance Ad Hoc Committee, presented the Board with a detailed summary of the Competitive Balance Plan being circulated and communicated with the membership. On March 7, 2023, the Board is scheduled to vote on whether or not to advance the plan to a membership vote at the Annual Meeting on April 26.
---
Feel free to contact us with questions and/or comments.