NBA Experiencing Points Explosion
Thursday, January 19th, 2023 -- 9:59 AM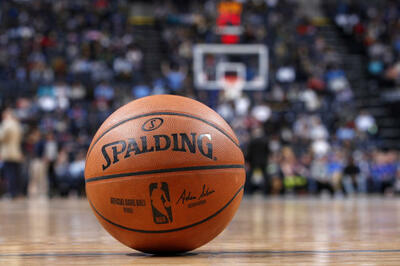 The NBA is experiencing a points explosion amid the most prolific offensive environment in half a century.
Scoring is way up this season at both the team and individual level. According to Axios Sports;
Teams were averaging 114.1 points per game entering Wednesday, the highest mark since the 1969-70 season.
43 qualified players are averaging at least 20 points per game. The all-time record is 31.
A player has scored 40+ points on 106 separate occasions already, including 24 times this month alone. The record of 137 such games (2018-19) is set to be demolished.
The 50-point mark has been hit 16 times, on pace to break the record for most in a non-Wilt Chamberlain season (23 in 2019-20).
Scoring and offensive efficiency have been steadily rising for years thanks largely to the three-point revolution.
Teams are making (12.3) and taking (34.3) nearly twice as many threes per game this season as they did just a decade ago (6.4 and 18.4).
Three-point volume is actually down slightly over the past two seasons, so that can no longer be the simple explanation for what's happening.
One theory that could explain the scoring surge is that (a) the NBA has never had more talent, and (b) that talent has never been used at such a high rate, notes Sportico's Lev Akabas.
Small-ball lineups mean fewer rim protectors, making it easier for those high-usage stars to score at the rim or get fouled. To wit, free throw attempts are at their highest mark in a decade.
Leaguewide pace (possessions per 48 minutes) is also up from last season, so players and teams simply have more scoring opportunities.
---
Feel free to contact us with questions and/or comments.