Brooklin Schoen To Compete At 2022 USA Boxing National Championships
Thursday, December 1st, 2022 -- 10:13 AM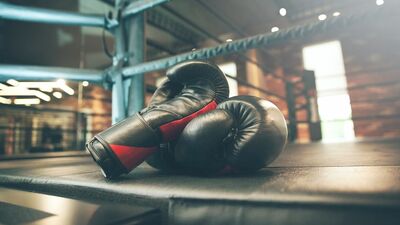 The 2022 USA Boxing National Championships will be held December 3-10 in Lubbock, Texas.
Brooklin Schoen of the Community Boxing Club in Neillsville will be traveling this Friday to Lubbock, Texas with Coach Dale and Coach Nico for the National Tournament. Brooklin will be competing in the Elite Division which means she will boxing against 18 to 40 year olds.
Brooklin took first at the Kansas Nationals which qualified her for the National Championship in Texas where she will competing against a number of National Champions.
Brooklin, who is 18, has been with the Community Boxing Club for about 7 years and her coach Dale Berger says that she has put in a lot of work over the years and he calls her one of the best female boxers that he has seen. Brooklin comes into the National Championships ranked #3 in the nation as a youth boxer and this will be her first Elite competition.
Brooklin said she looks forward to the experience as she goes up against the best in the U.S. Her first bout will probably be on Monday.
USA Boxing will post results or you can go to the Communtiy Boxing Club's Facebook page to stay updated.
---
Feel free to contact us with questions and/or comments.