Football And Soccer Draw Huge TV Audiences Over Thanksgiving Holiday
Tuesday, November 29th, 2022 -- 12:34 PM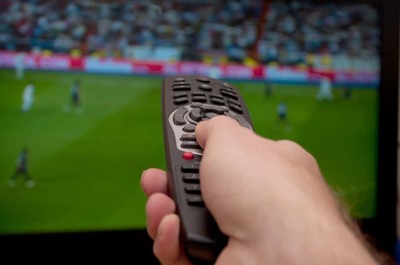 Huge audiences tuned into football and soccer over Thanksgiving weekend, with the NFL, World Cup and college football all drawing record viewership.
Thanksgiving Day: Giants-Cowboys was the most-watched NFL regular-season game ever, averaging 42 million viewers across live TV and streaming, per Nielsen. The total audience for the three NFL games was 138 million, a new Thanksgiving Day record.
Friday: USA-England drew over 15.3 million viewers, making it the most-watched men's soccer match ever on English-language TV in America, Fox said. 4.6 million more watched the Spanish-language broadcast on Telemundo or Peacock.
Saturday: Ohio State-Michigan drew 17 million viewers, making it the most-watched regular season college football game in Fox's history and the most-watched regular season game on any network since 2011.
The Eagles-Packers game drew 16.2 million viewers on NBC's "Sunday Night Football," the show's best overnight tally since Oct. 16.
---
Feel free to contact us with questions and/or comments.