State Football Finals Crown Three Champs On Friday
Saturday, November 19th, 2022 -- 6:53 AM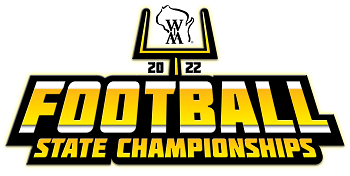 Champions in three divisions were crowned Friday at the 2022 State Football Championships at Camp Randall Stadium.
Kimberly (13-1) outlasted Mukwonago in a back-and-fourth contest to win the Division 1 State title with a 34-30 triumph. The Papermakers win their eighth State championship.
Kettle Moraine (11-3) erased a three-point deficit with 20 unanswered points to win the Division 2 championship game with a 27-10 victory over West De Pere. The Lasers win the program's second championship.
Monroe (14-0) executed a lethal rushing attack and forced four turnovers to defeat West Salem 35-14 in the Division 3 championship game. Monroe wins the program's sixth State championship.
---
Feel free to contact us with questions and/or comments.