State Football Finals Crowns Four Champs On Thursday
Friday, November 18th, 2022 -- 7:30 AM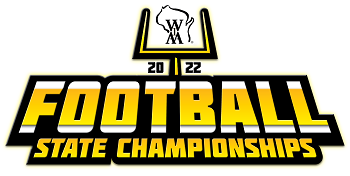 Champions in four divisions were crowned Thursday at the 2022 State Football Championships at Camp Randall Stadium.
Columbus (14-0) capped an undefeated season by beating the former two-time defending champion Catholic Memorial (13-1) 23-21 in the Division 4 title game. Columbus won its third State championship.
Aquinas (13-1) won its second consecutive Division 5 championship by defeating Mayville (13-1) 22-14 in a rematch of last season's championship game. Aquinas has won the title in each of its three State Finals appearances.
Stratford (11-2) overcame a 1-point deficit in the third quarter with 19 unanswered points to down Mondovi 32-14 in the Division 6 championship game. Koehler Kilty rushed for a game-high 194 yards, and three touchdowns for the Tigers. Braeden Schueller completed 6-of-11 passes for 78 yards and two scores for Stratford. Stratford wins its eighth championship.
Regis (14-0) cruised to the Division 7 championship with a 41-7 win over Shiocton. Zander Rockow established a Division 7 record with 251 yards rushing in the game, which also set a division mark for yards per carry at 15.7. The Ramblers outgained the Chiefs 467-227 in total offense in the game. The Ramblers have now won three State championships.
---
Feel free to contact us with questions and/or comments.