WIAA 11 Player State Football Finals Preview....Division 1
Thursday, November 17th, 2022 -- 10:48 AM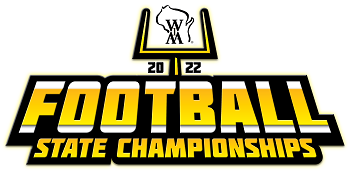 The 46th Wisconsin Interscholastic Athletic Association Football State Championships are going on today and Friday, at Camp Randall Stadium in Madison. Here's a preview of the Division 1 game...
Friday, Nov. 18
Div. 1 - Kimberly (12-1) vs. Mukwonago (12-1) - 4 p.m.
LAST YEAR RECAP: Franklin won the Division 1 championship by defeating Sun Prairie 38-17.
DIVISION 1 NOTES: Kimberly returns to the championship game for the 10th time seeking its eighth State title. The Papermakers won five straight championships from 2013-17 with the first of that string coming in Division 2 and the next four in Division 1. During a seven-year span, they did not lose a game in the playoffs from Level 3 of the 2012 postseason until the championship game in 2018. Their two other championships were in Division 2, winning back-to-back crowns in 2007 and 2008. Kimberly's two runner-up finishes were in Division 2 in 2009 and in Division 1 in 2018. The Papermakers tied for first in the Fox Valley Association with Neenah this year. They rolled past Bay Port 42-21 at Level 4 to advance to the championship final. Mukwonago advances to the title game for the second time. The Indians only other experience in the championship game came in 2004 when they won the Division 1 championship with a 17-6 win over Marshfield. This fall, they are the co-champions of the Classic Eight Conference with Muskego. The Indians defeated Hamilton 47-21 at Level 4 of the playoffs to gain their berth in the championship final. They have averaged 43 points-per-game through the first four levels of the playoffs.
ON THE AIR: The championship games of all seven divisions will be televised live on either Bally Sports Wisconsin or Bally Sports Wisconsin Extra. The Divisions 2-7 games will air on Bally Sports Wisconsin and the Division 1 game will be live on Bally Sports Wisconsin Extra. Access your cable listings for the channel in your area.
---
Feel free to contact us with questions and/or comments.