WIAA 11 Player State Football Finals Preview....Division 3
Wednesday, November 16th, 2022 -- 12:47 PM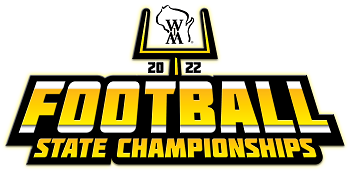 The 46th Wisconsin Interscholastic Athletic Association Football State Championships will be held this Thursday and Friday, Nov. 17-18, at Camp Randall Stadium in Madison. Here's a preview of the Division 4 game...
Friday, Nov. 18
Div. 3 - Monroe (13-0) vs. West Salem (12-1) - 10 a.m.
LAST YEAR RECAP: Pewaukee was a 15-6 victor over Rice Lake to win the gold trophy in Division 3.
DIVISION 3 NOTES: Monroe celebrates its ninth appearance in the State championship game, which comes 26 years since its last experience in 1996. The Cheesemakers were a juggernaut over the decade spanning 1986 to 1996. They advanced to the title game eight times during that period. The Cheesemakers gained possession of the gold trophy in Division 2 in 1986, 1990, 1991 and 1992. They added a Division 3 title in 1994. Their three runner-up finishes came in Division 2 in 1987, 1995 and 1996. Monroe was the champion of the Rock Valley Conference this season. They cruised to a 48-6 win over New Berlin West in their Level 4 game to advance to the title tilt. The Cheesemakers have held their opponents to single digits in nine games this season, including seven shutouts. They have outscored opponents through their first 13 games, 571-89. West Salem embarks on its fourth experience in the State finals. The Panthers' previous three appearances came during a six-season stretch from 2002-2007. They won the Division 4 championship in 2007. Their two other finals experiences resulted in runner-up finishes in 2002 and 2005. The Panthers are the champions of the Coulee Conference this season. They have not permitted an opponent to score more than 14 points in a game this year, winning 12 in a row after a season-opening loss to Onalaska. They gained a measure of revenge with a 37-14 triumph over the Hilltoppers at Level 4 to earn their berth in the championship game.
ON THE AIR: The championship games of all seven divisions will be televised live on either Bally Sports Wisconsin or Bally Sports Wisconsin Extra. The Divisions 2-7 games will air on Bally Sports Wisconsin and the Division 1 game will be live on Bally Sports Wisconsin Extra. Access your cable listings for the channel in your area.
---
Feel free to contact us with questions and/or comments.