WIAA 11 Player State Football Finals Preview....Division 5
Tuesday, November 15th, 2022 -- 1:04 PM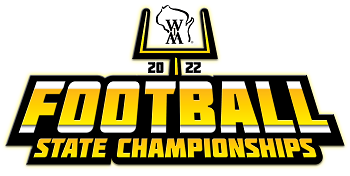 The 46th Wisconsin Interscholastic Athletic Association Football State Championships will be held this Thursday and Friday, Nov. 17-18, at Camp Randall Stadium in Madison. Here's a preview of the Division 5 game...
Thursday, Nov. 17
Div. 5 - Aquinas (12-1) vs. Mayville (13-0) - 4 p.m.
LAST YEAR RECAP: Aquinas downed Mayville 28-26 to win the Division 5 title.
DIVISION 5 NOTES: The title game features a rematch of the teams that played in last year's title game. Defending champion Aquinas will be making its third State Championship game appearance in pursuit of its third State title. In addition to last year, the Blugolds won the Division 5 championship in 2007. As a former member of WISAA, the Blugolds won Division 2 titles in 1993 and 1995. This year, they finished runner-up in the Coulee Conference behind West Salem, which has advanced to the championship game in Division 3. The 28-14 loss to the Panthers accounts for the lone Blugolds' defeat this season. They continue their quest for back-to-back State championships following their 44-19 victory over Kewaunee at Level 4. Aquinas has averaged 42 points a game this year, including five games over 50 points. Last year's runner-up Mayville is making its sixth finals appearance. The Cardinals' lone title came in Division 4 in 1994. In addition to 2021, they were also runners-up in Division 4 in 1991, 1992 and 2006. Mayville was the champion of Wisconsin Flyway Conference this fall. The Cardinals defeated Prairie du Chien 26-21 in their Level 4 game to earn the rematch with Aquinas. They are averaging a robust 43 points per game this season, and the defense boasts a pair of shutouts in the playoffs.
ON THE AIR: The championship games of all seven divisions will be televised live on either Bally Sports Wisconsin or Bally Sports Wisconsin Extra. The Divisions 2-7 games will air on Bally Sports Wisconsin and the Division 1 game will be live on Bally Sports Wisconsin Extra. Access your cable listings for the channel in your area.
---
Feel free to contact us with questions and/or comments.