Neillsville Booster Club Fastpitch Softball Tournament Results
Tuesday, July 19th, 2022 -- 9:02 AM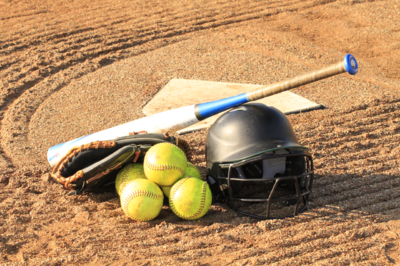 The Neillsville Booster Club held their "30th Annual," Fastpitch Softball Tournament on Saturday, July 16th. Thirteen teams competed in the daylong tourney which saw 18 games contested.
In the "Varsity" division, the local girls reigned as champion with a perfect 2-0 record as they bettered a squad representing LaCrescent in a doubleheader. Members of the Warrior squad who were coached by Missy Stockheimer and Kendie Friemoth included: Marie Jorgensen, Delaney Rochester, Jada Gurney, Amelia Trunkel, Ella King, Lainey Horn, Sydney Subke, Abby Koepp, Cali Moseid and Callee Mohr.
In the 14 and under bracket, the local team claimed 4th place with a 0-3 record, behind Central Wisconsin Softball, Gilman and Stanley Boyd. Coach Friemoth and Stockheimer's team included: Shylah Walk, Keltie Schoen, Dani Bobeck, Karcyn Schmitz, Emerson Ormond, Mady Davel, Sophie Hanson and Klarissa Canfield.
In the 12 and under bracket the Neillsvile group had a solid showing as they finished the day in a tie for third place, with Gilman. Picking up the gold medals in the division were Stanley-Boyd, with the Seymour Flames capturing silver. Members of the squad who are coached by Ellie Moseid and Paul Rose included: Addie Kranz, Iris Vine, Maddie and Ali Shaw, Neveah Stenulson, Jayda Bottlemy, Brailey Opelt, Katie Rose, Eden Marg, Rylie Hemp, Gena Dolle, Shaylen Pierce and Tinley Wuethrich.
In the youngest bracket of the tournament, 10 and under, ballers from Neillsville finished the day with a couple of close losses to the eventual champion Seymour Flames. Taking home the silver medals were the Abbotsford Heat. The local squad who were led by Kate Hare and Ellie Moseid included; Hadley Hare, Danika Stenulson Adrein Waltemate, Daisy Harder, Molly Janicki Dempsey Pierce, Tyra Wuethrich, Mya Gross, Brielle Erickson, Angelica Roman, Maci Knudson and Alexis Opelt.
The Booster Club would like to thank the many volunteers who helped make the tourney a huge success. All profits are used to support youth sports at Neillsville Schools.
---
Feel free to contact us with questions and/or comments.