Four State Champions Crowned At State Baseball Tournament
Friday, June 17th, 2022 -- 6:43 AM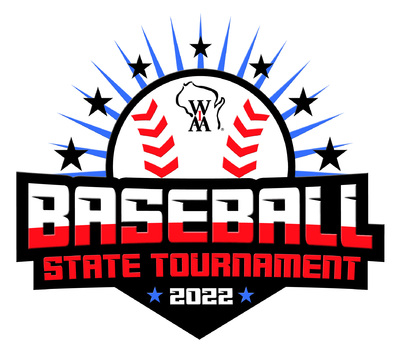 The 74th Annual WIAA Baseball State Tournament wrapped up yesterday at Neuroscience Group Field at Fox Cities Stadium in Grand Chute.
Denmark successfully defended the title in Division 2 that they won last season with a 6-5 win over fourth-seeded Jefferson (24-8) in a rematch of last year's championship game participants.
In Division 1, sixth-seeded Milton (24-7) rolled over eighth-seeded Bay Port (24-7) with a six-inning 11-1 victory in the title game to the claim the championship in a bracket where all the higher-seeded teams fell in the quarterfinals. Milton wins its first title in its first State experience.
Fourth-seeded Cuba City (23-4) won the Division 3 championship by doubling-up on second-seeded St. Croix Falls (26-3), 8-4, in the final. It was the Cubans' first championship in two trips to the State Tournament.
Top-seeded Regis (23-1) won the Division 4 gold trophy as a result of its 12-3 win over third-seeded Bangor in the championship game. Zander Rockow fueled the Regis offense, going 3-for-3 at the plate, including a double, triple, three runs scored and three driven in as well as three stolen bases. Regis wins its second State championship.
---
Feel free to contact us with questions and/or comments.