Dons Come Up Short In Wild D4 State Semi-Final
Wednesday, June 15th, 2022 -- 1:18 PM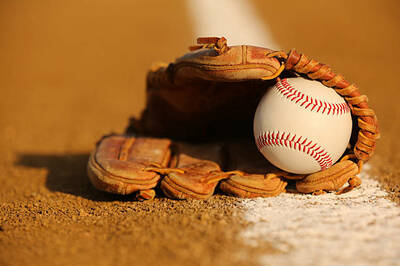 The Columbus Catholic Dons baseball team, making their first trip to the State Tournament, almost pulled off a miracle finish in a Division 4 State Semi-Final against Bangor in Appleton earlier today.
With the game scoreless going into the bottom of the 5th, Columbus Catholic got lead off walks from Blake Jakobi and Brock Bennington. A double steal would put runners at 2nd and 3rd for Cole Timmler who singled to center to bring both runners home and a 2-0 lead.
Bangor would answer with 2 runs in their half of the 6th to tie the score.
Columbus Catholic would take a 3-2 lead in their half of the 6th on an RBI triple from Bennington. Then the game got wild.
Bangor would score 7 runs on 5 hits in the top of 7th to take a 9-3 lead. The Dons also committed 3 errors in that half.
The Dons would come up in the bottom of the 7th needing 6 runs to tie and 7 to win.
Xane Adler singled to left field to lead off the inning. Cy Becker then singled to right field; Adler advanced to third. Grant Olson then had an RBI single to right field, RBI as Becker advanced to second and Adler scored. Alex Edwards struck out swinging. Then Nathan Nemitz walked; Olson advanced to second; Becker advanced to third. Emmitt Konieczny struck out swinging. With two out, Jakobi walked, for score Becker, Nemitz advanced to second; Olson advanced to third. Bennington was then hit by a pitch, Olson scored, Jakobi advanced to second; Nemitz advanced to third. Timmler then singled to right field with Jakobi and Nemitz scoring to cut the lead to one. Bennington advanced to third. Adler, batting for the 2nd time in the inning, hit a shallow fly ball to right that Samuel Cropp made a diving catch on to end the game. The Dons ended up with 5 runs on 4 hits in the bottom of the 7th. All told the two teams combined for 12 runs and 9 hits in the seventh inning.
Columbus Catholic ends their fine season at 20-4 while Bangor will advance to play Regis in the D4 State Championship on Thursday.
---
Feel free to contact us with questions and/or comments.