Neillsville Softball Team Claims At Least Share Of Cloverbelt East Title
Friday, May 13th, 2022 -- 8:07 AM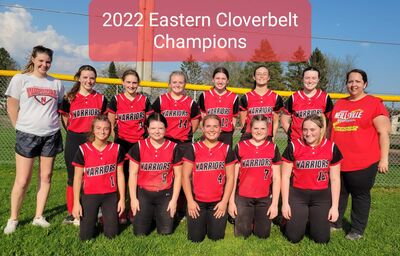 The Neillsville softball team claimed at least a share of first place in the Cloverbelt Conference East Division after defeating Spencer 20-8 on Thursday.
The Warriors improve to 11-2 overall and finish their conference schedule at 11-1. Loyal/Greenwood, which is 10-1 in the Cloverbelt East, could earn a share of the title with Neillsville if it wins its final conference game Friday at Gilman.
Neillsville scored 10 times in the opening inning and banged out 19 hits.
Emma Moseley led the way for Neillsville going 3-for-5 with a triple, a home run and four RBI. Marie Jorgensen added three hits and three RBI, and Mia Trunkel had two hits and drove in three for the Warriors.
Madison Knecht and Sam Soback each had three hits and two RBI, and Heavyn Kind had a double and a triple for Spencer.
Neillsville will host Medford for a nonconference game today.
---
Feel free to contact us with questions and/or comments.