"Learn To Skate" At O'Neill Ice Rink
Monday, January 10th, 2022 -- 10:57 AM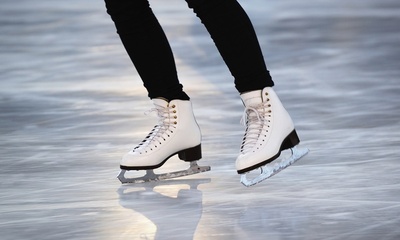 The Neillsville Recreation Department will be conducting a "Learn to Skate" program for boys and girls, ages 4-10 at the O'Neill Ice Rink.
The program will start this coming Saturday, January 15th. (weather and ice conditions will obviously need to be suitable) There will also be classes on January 22 & 29, and possibly longer if rink conditions are favorable. The group will meet at 9:00 a.m. There is no cost for the program. Skates & helmets will be made available for the kids. If you are younger/older than 6-10, you are surely welcome, but equipment is suited for 6-10 year olds. Ms. Allie Dickinson will lead, with assistance from members of the NHS/BRF high school hockey teams.
The O'Neill Ice Rink is located on East 15th St., (across from the city cemetery). Pre-registration is preferred by calling the Neillsville Recreation Department at 743-2400, (we are hopeful to get a clue on how many kids will participate for planning) but is absolutely not necessary. Also for more information phone 743-2400.
The ice rink will also be available for "Open Skate" on Saturday evenings from 6-9 p.m. if the rink conditions are favorable. Therefor participating kids will be allowed to get their skates and helmets that they have been assigned to use. Also, for the general public's information, whenever the rink is in good skating shape, the public is welcome to utilize it, as we no longer have organized hockey games.
---
Feel free to contact us with questions and/or comments.