Cadott Wins Own Wrestling Invitational
Monday, January 10th, 2022 -- 7:54 AM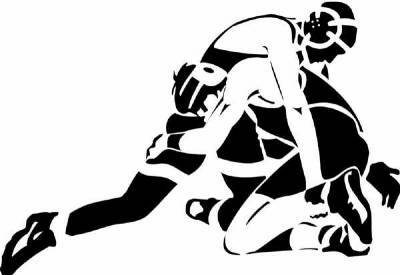 Cadott took first at the own wrestling invitational on Saturday. Glenwood City took 2nd in the 16 team invite, while Regis/Altoona finished 3rd. Neillsville/Greenwood/Loyal finished 8th.
Team Scores
1
Cadott
487.0
2
Glenwood City
424.0
3
Regis-Altoona
398.0
4
Menomonie
348.0
5
Hayward
330.5
6
Whitehall
321.0
7
Gale-Ett.-Tremp./Melrose-Mind. WI JVs
283.0
8
Neillsville
278.0
9
Phillips
225.0
10
New Lisbon
178.0
11
Bruce
165.0
12
Prescott
143.0
13
Thorp
142.5
14
Westfield
114.0
15
Cornell/ Gilman/ Lake Holcombe
113.0
16
Flambeau
24.0
Top Area Individuals:
Brayden Sonnentag of Cadott took first at 126
Hudzon Sebesta-Opelt of NGL finished 2nd at 132
Kaleb Sonnentag of Cadott was 2nd at 138, Jarick Young of NGL was 3rd.
Tommy Tomesh of Regis-Altoona finished 3rd at 145
Tristan Drier of Cadott took 1st at 152
Cole Pfeiffer of Cadott took 1st at 160, NGL's Garrett Learman finished 4th.
Dawson Webster of Cadott finished 1st at 170, Dane Luchterhand of NGL was 3rd.
At 182, Brayden Albee of Regis-Altoona took 1st, Wyatt Engel of Cadott finished 2nd and NGL's Damien Sampson finished 4th.
Caden Weber of Regis-Altoona took 1st at 195 while NGL's Dan Polzin was 3rd.
Gavin Tegels of Cadott took 1st at 220
Nathan Zarins of Thorp took 4th at 285.
*more results can be found at https://www.trackwrestling.com/predefinedtournaments/MainFrame.jsp?newSession=false&TIM=1641822936500&pageName=%2Fpredefinedtournaments%2FTournamentHub.jsp&twSessionId=acoxbdnjzx
---
Feel free to contact us with questions and/or comments.