Final Weekend Of NFL Regular Season, Playoff Spots Up For Grabs
Friday, January 7th, 2022 -- 12:46 PM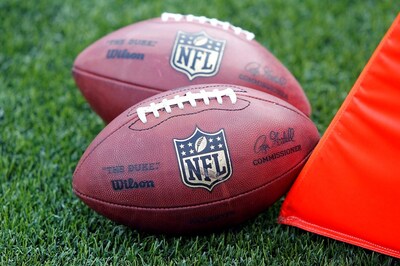 Three playoff spots are still up for grabs heading into the final weekend of the NFLseason, and divisions champions will be crowned in the AFC East (Bills or Patriots) and NFC West (Rams or Cardinals).
7 teams are still alive for a playoff spot…Chargers (9-7), Colts (9-7), 49ers (9-7), Raiders (9-7), Steelers (8-7-1), Ravens (8-8), and Saints (8-8).
Key Games on Sunday:
Steelers at Ravens (Noon, CBS)-

The Steelers are in with a win and a Colts loss, while the Ravens need a win, plus losses by the Colts, Chargers and Dolphins.

Colts at Jaguars (Noon, CBS):

The Colts are in with a win, or with losses by the Patriots, Chargers and Steelers.

49ers at Rams (3:25pm, Fox):

The 49ers are in with a win

or

a Saints loss.

Saints at Falcons (3:25pm, Fox):

The Saints are in with a win

and

a 49ers loss.

Chargers at Raiders (8:20pm ET, NBC):

The season's final game has the biggest stakes, with the winner earning a wild card. The Raiders could still get in with a loss if the Steelers and Colts both lose.
The Jacksonville Jaguars will

get the first overall pick

for the second straight year with a loss to the Colts. The Detroit Lions will get it with a loss to the Packers and a Jaguars win.
---
Feel free to contact us with questions and/or comments.