Some NFL Records Could Be Broken This Weekend
Wednesday, January 5th, 2022 -- 12:59 PM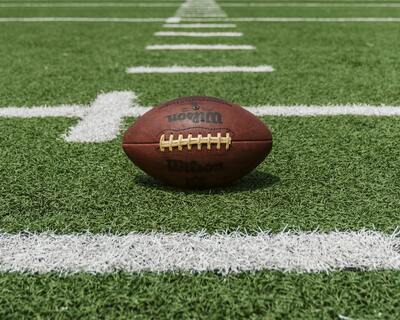 The first Week 18 in NFL history may include several league records being broken.
(Courtesy of CBS Sports)
Most receiving yards
Current record holder: Calvin Johnson (1,964 yards in 2012)
Cooper Kupp of the Rams enters Sunday's game against the 49ers with 1,829 yards through 16 games. He'll need 136 yards to break the record
Most receptions
Current record holder: Michael Thomas (149 in 2019)
Kupp's 138 catches this season is already the third-highest total in NFL history. Kupp, who will need 12 catches this weekend to break Thomas' record
Most sacks
Current record holder: Michael Strahan (22.5 in 2001)
Despite missing two games earlier this season, T.J. Watt has gotten himself to within one sack of tying Strahan's record.
Most completions
Current record holder: Drew Brees (471 in 2016)
Tom Brady enters Sunday's game with 456 completions through 16 games. Needing 16 more completions to break Brees' record
Most passing yards
Current record holder: Peyton Manning (5,477 in 2013)
Brady needs 488 passing yards on Sunday to break the mark.
Most attempts
Current record holder: Matthew Stafford (727 in 2012)
Brady's 682 attempts leaves him 46 attempts away
Most interceptions
Current record holder: Night Train Lane (14 in 1952)
This one is very unlikely to be broken or tied. Lane set the record as a rookie in what was a 12-game regular season. Trevon Diggs of the Cowboys needs three interceptions to tie and four to break Lane's record
---
Feel free to contact us with questions and/or comments.