3 Champions Crowned At State Football Championships Friday
Saturday, November 20th, 2021 -- 7:31 AM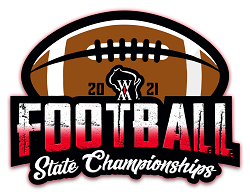 Three more champions were crowned at the WIAA State Football Championships on Friday in Madison.
Pewaukee (12-2) is the champion in Division 3 with a 15-6 win over Rice Lake (11-3) in the final. The Pirates win their first State championship in their first-ever appearance in the title game.
Waunakee (14-0) won the Division 2 State title with a 33-21 victory over Homestead (11-3) in the championship game. Ben Farnsworth of Waunakee had a record-setting 97-yard kickoff return for a touchdown. Waunakee wins the title for the seventh time in 11 State Final appearances.
Franklin (14-0) rolled to a 38-17 win over Sun Prairie (13-1) in the championship final to win the Division 1 crown. Franklin wins its second championship in its fourth State Finals appearance.
---
Feel free to contact us with questions and/or comments.