Colby Is Division 6 State Football Champions
Thursday, November 18th, 2021 -- 4:31 PM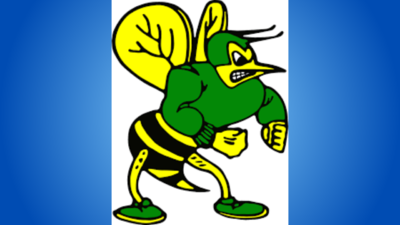 The Colby Hornets are the Division 6 State Football Champions after beating St. Mary's Springs on Thursday afternoon 22-7 at Camp Randall Stadium in Madison.
The Hornets were led by quarterback Brent Jeske who had two touchdowns rushing and another on a fumble return.
Colby got on the board first early in the first quarter on a 4 yard touchdown run by Jeske to make it 7-0.
With 5:04 left in the first quarter, Jeske scored again, this time from 1 yard out to make it 14-0.
Jeske would score again early in the 2nd quarter when he returned a fumble 63 yards for a score, putting the Hornets up 20-0
St. Mary's Springs would get on the scoreboard late in the first half on a 52 yard run by Levi Huempfner to make it 20-7 at the half.
Colby would get a safety late in the fourth quarter by Andrew Jeske to make the final 22-7.
Brent Jeske finished with 25 carries for 130 yards, he was also 3 for 9 passing for 40 yards. Issac Hyland led St. Mary's Springs with 91 yards on 15 carries. Colby outgained St. Mary's Springs 276 to 206 and the Hornets led in time of possession 30:50 to 17:10.
---
Feel free to contact us with questions and/or comments.