WIAA State Football Championships Preview - Division 1
Thursday, November 18th, 2021 -- 1:34 PM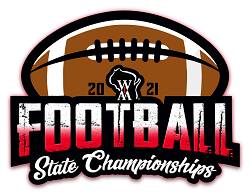 The 45th Wisconsin Interscholastic Athletic Association Football State Championships is going on today and Friday at Camp Randall Stadium on the campus of the University of Wisconsin in Madison. Here's a preview of the Division 1 Championship.....
DIVISION 1
Franklin (13-0) vs. Sun Prairie (13-0), Friday 4 pm - The game will be televised live on Bally Sports Wisconsin.
Franklin rallied from a three-score deficit to defeat Appleton North back in Week 1 of the regular season, and it was a similar story in the state semi-final, when the Sabers came back from a 19-3 deficit to win 26-19 behind future Badgers quarterback Myles Burkett. Franklin will appear in its fourth championship final. They won the Southeast Conference championship in 2021.
Sun Prairie has scored a couple close wins the last two weeks, including a 38-31 decision over Mukwonago last week. In what is a bit of a Last Dance situation for the Cardinals in advance of splitting into two high schools next year, Sun Prairie has played with a sense of urgency. Sun Prairie is also appearing in its fourth championship final. They are the champions in the Big Eight Conference this fall.
---
Feel free to contact us with questions and/or comments.