WIAA State Football Championships Preview - Division 4
Wednesday, November 17th, 2021 -- 10:37 AM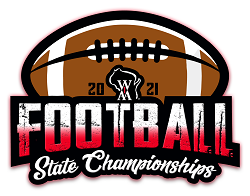 The 45th Wisconsin Interscholastic Athletic Association Football State Championships will be held this Thursday and Friday, Nov. 18-19, at Camp Randall Stadium on the campus of the University of Wisconsin in Madison. Here's a preview of the Division 4 Championship.....
DIVISION 4
Catholic Memorial (13-0) vs. Ellsworth (12-0), Thursday 7 pm - The game will be televised live on Bally Sports Wisconsin.
2019 Division 4 state champion Catholic Memorial has been the favorite to repeat all season, and the Crusaders have advanced back to Madison with a dominating season. The Crusaders did get a push from Columbus last week, as it was 20-13 at halftime before pulling away for a 42-19 victory. Catholic Memorial, is making its eighth appearance in the State final in pursuit of the program's fifth championship. The Crusaders won the Division 4 title in 2019 after moving down a division from Division 3, where they won State titles in 2012, 2016 and 2018. This season, they finished atop the Parkland Conference standings.
Ellsworth sports the state's longest active winning streak at 22 games, including last week's dominating 46-7 decision over Freedom. Max Grand and Ashten Quade form a dangerous 1-2 rushing punch for the Panthers. Ellsworth returns to the title game for the second time in school history and for the first time since winning the Division 3 championship in 1990. They are the champions of the Middle Border Conference this fall.
---
Feel free to contact us with questions and/or comments.