WIAA State Football Chamionships Preview - Division 5
Wednesday, November 17th, 2021 -- 8:10 AM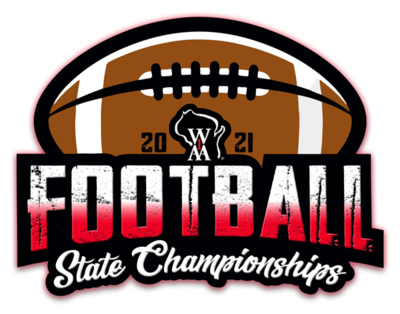 The 45th Wisconsin Interscholastic Athletic Association Football State Championships will be held this Thursday and Friday, Nov. 18-19, at Camp Randall Stadium on the campus of the University of Wisconsin in Madison. Here's a preview of the Division 5 Championship.....
DIVISION 5
Aquinas (13-0) vs. Mayville (11-2), Thursday 4 pm - The game will be televised live on Bally Sports Wisconsin.
Aquinas used a big second half to rally for a 28-18 victory over Wittenberg-Birnamwood, as the Blugolds emergent running game put up 205 yards, while Jackson Flottmeyer added 234 yards through the air. Aquinas will be making its second State Championship game appearance. The only other time the Blugolds played for the title resulted in a Division 5 championship in 2007. This year, they are the champions in the Coulee Conference.
Mayville's strong run continued behind strong runs, as the Cardinals posted 371 yards in last week's win over Belleville, including 270 yards and six touchdowns from Blake Schraufnagel. Mayville is making its fifth finals appearance and the first since 2006 when the Cardinals finished runner-up in Division 4. They placed in a three-way tie in the Wisconsin Flyway Conference with Campbellsport and Division 6 qualifier St. Mary's Springs this fall.
---
Feel free to contact us with questions and/or comments.