WIAA State Football Championships Preview - Division 7
Tuesday, November 16th, 2021 -- 9:19 AM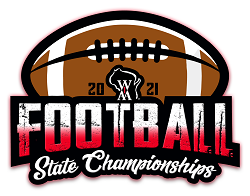 The 45th Wisconsin Interscholastic Athletic Association Football State Championships will be held this Thursday and Friday, Nov. 18-19, at Camp Randall Stadium on the campus of the University of Wisconsin in Madison....Here's a preview of the Division 7 Championship.....
DIVISION 7
Coleman (13-0) vs. Reedsville (12-1), Thursday 10 am - The game will be televised live on Bally Sports Wisconsin.
Both participants in the State championship game are making their first-ever appearance in the title game.
Coleman has posted three straight wins over unbeaten teams in the playoffs, first dominating Pacelli before a convincing victory at Hurley. Finally, last week the Cougars scored one of the upsets of the playoffs, taking down favored Regis 28-22, despite trailing 14-0 after one quarter. Peter Kuchta's strong postseason continued with three more rushing touchdowns, as he has scored a total of nine touchdowns in the playoffs via rush, pass, and interception return. The Cougars are the champions of the West Division of the Marinette & Oconto/Northern Lakes/Packerland Conference this fall.
Reedsville's big play offense was too much for Cashton last week in a 47-8 victory. The Panthers finished in a three-way tie for first place in the Big East Conference with Cedar Grove-Belgium and Hilbert this fall.
---
Feel free to contact us with questions and/or comments.