Melvin Receives Two Awards At District 16 Banquet
Monday, November 15th, 2021 -- 8:42 AM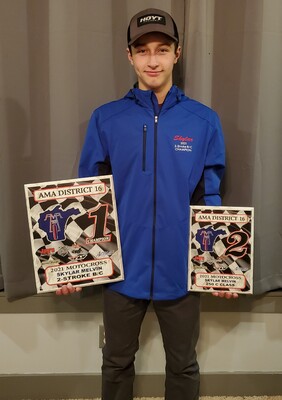 It was the District 16 awards banquet on Saturday night at the Kalahari in Wisconsin Dells. Local motorcycle racer, Skylar Melvin of Neillsville was there and in just his first year racing he came home with 2 awards.
Skylar received a 1st place in points for the 2 Stroke B/C class and a 2nd place finish for points in the 250c class.
---
Feel free to contact us with questions and/or comments.