WIAA State 8-Player Football Championship Preview
Tuesday, November 9th, 2021 -- 11:03 AM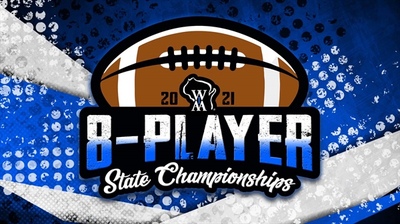 The third Wisconsin Interscholastic Athletic Association 8-player football State championship final will be held this Saturday, Nov. 13, at Wisconsin Rapids Lincoln High School at 1 p.m. as Luck will take on Newman Catholic.
THE MATCH-UP: The game will be a rematch of the 2019 State championship game. Luck is back in the title game for third time. The Cardinals have qualified for the 8-player playoff field for the third time. The Cardinals were runners-up in 2018 and the champion in 2019. Prior to transitioning to the eight-player option, the Cardinals qualified for the 11-player playoffs 14 times in either Division 6 or Division 7 with an 8-14 playoff record. Their furthest advance in the 11-player playoffs was to Level 3 in Division 6 in 1996 and 1997. Newman Catholic has qualified for the eight-player playoffs for the third time. In 2019, they finished runner-up. They made five 11-player playoff appearances and compiled a 2-5 record. Their furthest advance in the 11-player playoffs was to Level 3 in 2010.
KEY DIFFERENCES IN THE GAME: In addition to only eight players on the field for each side, the game differs slightly from the 11-player format both in the field configurations and playing rules. The eight-player field is 40 feet (13.3 yards) and the distance between the hash marks are narrower than the 11-player field. The playing rules differ from 11-player in that there must be at least five players on the offensive line of scrimmage at the snap. Each player that is at the end of the line of scrimmage and each of the three players behind the line of scrimmage are eligible and may have any legal jersey number.
---
Feel free to contact us with questions and/or comments.