Upper Midwest Vintage Racing Series Ends Season In La Crosse
Tuesday, October 12th, 2021 -- 7:29 AM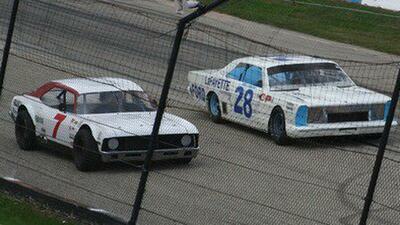 The Upper Midwest Vintage Racing Series presented by OReillys Auto Parts held their final race of their 2021 season this past Sunday at the LaCrosse Fairgrounds Speedway.
This was the 52nd running of the annual Oktoberfest Race Weekend.
Seventeen drivers from three states took their shot at the Oktoberfest trophy and it was Todd Korish of Holmen taking home the hardware. Second went to Dan Linnehan of Leon with Justin Jessop of Black River Falls finishing third and a podium finish. Fourth went to Shawn Herzog of Wausau and Jim Kulseth of Rosemount rounded out the top five.
The Upper Midwest Vintage Series would like to thank all fans and sponsors, drivers and car owners for their support of the premier vintage stock car series in the midwest.
---
Feel free to contact us with questions and/or comments.