State Girls Golf Championships Recap: Day 1
Tuesday, October 12th, 2021 -- 6:31 AM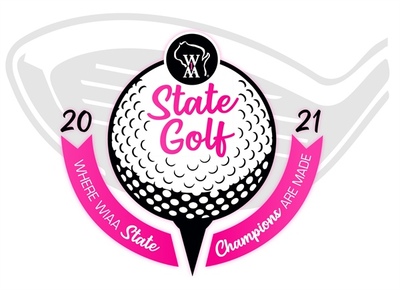 (WIAA Release) - A soggy first day of the State Girls Golf Championships ended at dusk at University Ridge Monday.
Lanie Veenendall of New Richmond shot 4-under-par with an 18-hole score of 68 to lead all individuals in Division 1 after the first day of competition. She tied for 17th last year. Riley Pechinski of Stevens Point is in second place at -2, and three golfers are tied for third at par.
Middleton and Westosha Central are in a first-place tie in the Division 1 team standings after the first day with a four-player score of 318, which is +30. Hamilton is in third place five strokes back at 323.
Ava Salay of Prescott and Sally Vangsness of St. Croix Central share the lead atop the Division 2 leaderboard at +6. Salay has finished runner-up the past two seasons, and Vangsness placed fifth a year ago and sixth in 2019. Hallie Tulip of Arcadia/Independence is in third place at +9.
Prescott leads in the Division 2 team standings by scoring a 338 for 50-over-par. St. Croix Central is 10 strokes back at 348, and The Prairie School is third at 367 after the first day.
Play resumes Tuesday at 8 a.m. at University Ridge.
---
Feel free to contact us with questions and/or comments.