Bauer Closing In On 2,000 Yards Rushing After Another Big Night/Other Top Performers
Monday, October 11th, 2021 -- 9:56 AM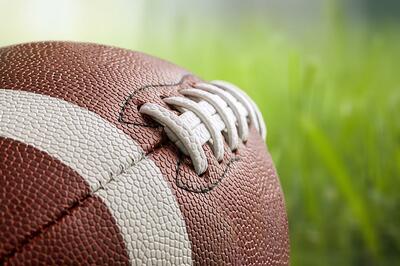 Senior running back Simon Bauer of Durand is closing in on 2,000 yards rushing for the season after another big performance last Friday night. Bauer had 307 yards on 31 carries and 5 touchdowns in the Panthers 38-20 win over Fall Creek. Bauer now has 1,941 yards on the season and 28 touchdowns. His 242.6 yards a game is also tops in the state.
Ben Dickensen of Augusta also had a big night on Friday with 227 yards on 23 carries and 4 touchdowns in the Beavers 56-28 win over C-F-C.
Several area quarterbacks had big performances last Friday as well. Eli Laube of Fall Creek was 24 of 42 for 285 yards and 2 touchdowns in the Crickets loss to Durand.
Evan Voss of Black River Falls was 12 of 18 for 281 yards and 4 touchdowns in the Tigers 41-22 win over Viroqua. Logan Burzynski of Stanley-Boyd was 28 of 51 for 261 yards and two scores in the Orioles 27-19 loss to Regis.
And Micah Zoschke of Neillsville-Granton was 7 of 9 for 190 yards and 4 touchdowns in the Warriors 49-12 win over Osseo-Fairchild. Zoschke also caught a touchdown pass in the game.
---
Feel free to contact us with questions and/or comments.