Melvin Races In Lake Mills
Monday, September 13th, 2021 -- 8:50 AM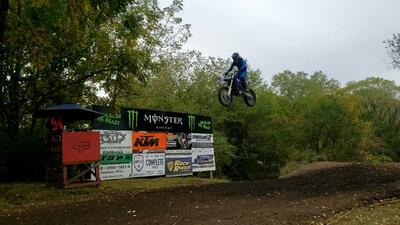 Skylar Melvin of Neillsville raced down in Lake Mills on Sunday at Aztalan Cycle Club.
He took home a 3rd overall in the 2 stoke b/c class with a hole shot in the 2nd moto and after a hard wipe out took a 7th overall in the 250c class.
---
Feel free to contact us with questions and/or comments.