Last Second Field Goal Lifts Neillsville/Granton Over Elk Mound
Friday, September 3rd, 2021 -- 8:12 AM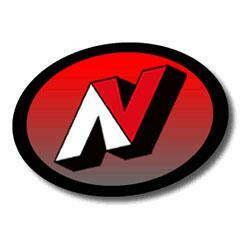 A game ending, last second 25 yard field goal by Drew Brown lifted the Neillsville/Granton Warriors over the Elk Mound Mounders 15-14 on Thursday night.
After a scoreless first quarter, Elk Mound got on the scoreboard first with 4:58 left in the first half on a 31 yd pass play from Kaden Russo to Ethan Johnson. The two-point convervison was good and it was 8-0. On the ensuing drive by Neillsville/Granton, Micah Zoschke had a 36 yd run and then finished it off with a 7 yd scoring run to make it 8-6 with 3:51 left in the half. Elk Mound was able to drive down inside the Warrior 20 late in the half, but their scoring threat was ended on a interception by Jace Pekol in the end zone.
The second half went scoreless until late in the 3rd quarter when Warrior quarterback Bryce Erickson found Pekol in the flat and Pekol took it the rest of the way for a 63 yard scoring strike and Neillsville/Granton took a 12-8 lead going into the fourth quarter.
Elk Mound would take the lead back with 4:55 left in the game on a 1 yd run by Avery Kaanta, the two point conversion was no good and the Mounders led 14-12.
The Warriors would mount a late drive which included a big 3rd down catch and run by Pekol and ended with the 25 yd field goal by Brown as time expired.
Kaanta led all running backs with 94 yards on 27 carries, unoffically. Micah Zoschke led Neillsville/Granton with 45 yards.
Russo was 11 of 21 for 196 yards with a touchdown and an interception. Erickson was 7 of 15 for 168 yards with a touchdown and 2 interceptions.
Elk Mound finished with 3 turnovers while Neillsville/Granton had 4.
Neillsville/Granton improves to 2-1 overall and 1-0 in the Cloverbelt while Elk Mound falls to 1-2 and 0-1 in the Cloverbelt.
---
Feel free to contact us with questions and/or comments.