Upper Midwest Vintage Racing Series Makes Stop In La Crosse
Monday, July 19th, 2021 -- 7:48 AM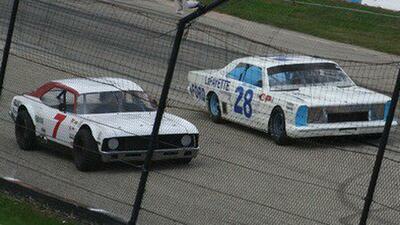 The Upper Midwest Vintage Racing Series presented by OReillys Auto Parts made their annual summer stop at LaCrosse Speedway this past Saturday night and put on one of their best shows ever.
Heat race winners were Ralph Cottone of Mindoro and Jim Kulseth of Rosemount,Minnesota. The hard fought feature winner after multiple lead changes went to Todd Korish in his Trickle tribute car followed by Kulseth in second. Dan Linnehan of Leon, Wisconsin ended up third, fourth went to Ken Christianson and Cottone rounded out the top five.
The Upper Midwest Vintage Series would like to thank all sponsors for supporting this race.
Next stop for Upper Midwest Vintage is Madison International Speedway on July 30.
---
Feel free to contact us with questions and/or comments.