WFCA All-Star Game Results
Monday, July 19th, 2021 -- 7:41 AM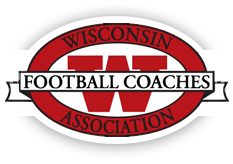 The Wisconsin Football Coaches Association 2021 All-Star Games were held on Friday and Saturday at Titan Stadium in Oshkosh.
Eight-Player All-Star Game - South 35, North 16 - Jack Anderson of Alma Center Lincoln threw for 120 yards and rushed for 43 more for the North and Sully Whitford of Greenwood had 14 carries for 72 yds and a touchdown and one catch for 17 yds for the South team
Small School All-Star Game - North 17, South 14 - Eden Jacobson of Spencer/Columbus had 4 carries for 11 yds for the North.
Large School All-Star Game - North 7, South 0
---
Feel free to contact us with questions and/or comments.